Abiad made his mark in the bodybuilding world during the late 2000s, and in 2008, he received his first invitation to the prestigious Olympia competition. Throughout his career, he participated in the Arnold Classic contest four times. However, it was in 2015 that Abiad truly excelled, achieving consecutive victories at the Europa Supershow and the Vancouver Pro competitions.
America's Favorite Video Today
Abiad faced a setback when he injured his tricep, which prevented him from competing on stage for a while. Unfortunately, his journey took another difficult turn as he struggled with kidney problems, which eventually led to the conclusion of his bodybuilding career. In a recent Instagram video, he talked about "The importance of regular bloodwork for bodybuilders".

Fouad Abiad's advice from his personal experience
ADVERTISEMENT
Article continues below this ad
In a recent video posted on Instagram, he talks about how he ignored high blood pressure when he was a bodybuilder. He said, "I had high blood pressure and that I had to retire from bodybuilding. I did not want to retire from bodybuilding, so I didn't listen to him, unfortunately. And down the road, ten years later, I ended up with kidney issues because of the high blood pressure."
For Fouad, it might have been a mix of all these things. He says, "I love bodybuilding. The last two years since I retired it's been very hard for me. I just miss going to the meetings, being part of the whole thing. I miss getting on stage and doing all of it. It was really internal. That's why I stress people now to get their blood work done"
169.7k readers Last 30 min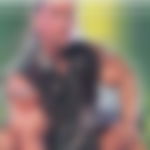 "I Took Steroids When I Was 19": 51 YO Bodybuilding Giant Opens Up on His Early
Drug Abuse That Made Him a Laughing Stock
Fouad Abiad's journey shows the importance of medical guidance from medical experts who are well-versed in the unique challenges and demands faced by bodybuilders. He said, "Make sure you're seeing a healthcare provider that has experience in our field." He further added, "They know what we're trying to do with our physiques, they understand what it takes to get to a certain level with our physiques, and they can help mitigate any issues with their health experience in giving us various ways to mitigate risks."
ADVERTISEMENT
Article continues below this ad
There are instances of bodybuilders facing kidney problems. A well-known bodybuilding icon, Flex Wheeler, had to undergo a kidney transplant in 2003 during the later part of his career. Sadly, even the transplanted kidney is currently displaying signs of not working as well as it should. Abiad had to cut short his professional years and announce his retirement early because his kidney issue was getting severe.
Fouad Abiad's early retirement
Providing feedback will help us make your experience better.
Enjoyed Your Read? Let us know how likely you are to recommend EssentiallySports to your friends!
Fouad Abiad had successfully created a fanbase for himself. Though he failed to secure The Shadow trophy or Arnold Classic title, I recognized his contributions to the sport when he was named the "Overall Champion at the Canadian National Championships in 2006." However, during his active years, his competitors were not just on stage, as he had to fight health issues as well. With each passing day, Abiad's kidney issue was getting severe. Thus, making a tough choice, the bodybuilder decided to retire early from the sport.
ADVERTISEMENT
Article continues below this ad
The importance of regular health check-ups and taking guidance from a medical expert is so crucial, especially if you're a part of the bodybuilding community. Have you ever faced a health challenge while pursuing your passion? Share your experiences in the comments below.
Watch This Story: Retired at an early age bodybuilding beast worries about his one body part taking centre stage on his body as he undergoes downsizing