Renowned fitness influencer, who has a great fan base on the internet because of his fitness-related videos. Despite having a tough childhood and losing his father at just six years old shattered him brutally. But he kept the pieces and became an icon of positivity in the fitness community. Generation Iron, a digital fitness company, released a teaser "Bradley Martyn: The Influencer" from the documentary film.
America's Favorite Video Today
Filmmaker Vlad Yudin's documentary focuses on YouTuber Bradley Martyn, who has millions of followers on his social media accounts. Beyond his well-defined looks and charismatic personality; the movie revolves around his journey of overcoming obstacles and making his name in the industry.
Bradley Martyn's courageous decision
ADVERTISEMENT
Article continues below this ad
Through this documentary, they unleashed the journey of a bodybuilder's legal battle. He wanted to keep his gym open during the Covid-19, against the rules. He shared his opinion of people's right to exercise during hard times. It is all about him standing for the rights he believed in.
He said in the teaser, "There's a state mandate and they were like gyms aren't essential we closed the gym down like right away," he further added, "Then you know naturally I've started question like how scary is it really and then as it progressed I was like I guess we're not supposed to be open but I really wanted to have it all," he wanted his gym Zoo Culture to be open because he was concerned about people's health, so, He went against the rules and kept his gym open.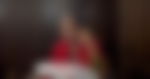 "I Bet Bradley Thinks He Could Beat Mike Tyson": Soon After Fight Call-Out, Fans
Rally Behind Andrew Tate to "Humble" Bradley Martyn
ADVERTISEMENT
Article continues below this ad
During the video, his friend said, "99 of people would have folded months ago Brad has elephantiasis of the b*lls," According to him, Brad refers to Bradley has an extraordinary level of determination and courage that most people would have given up a long time ago, but he never stops and continues to fight back.
The California Court sent Summon in 2020
Additionally, Martyn mentioned, "There could be fines. There could be jail time Jimmy closing the gym is never closing" He was so determined and wanted to help people that he thought he was not going to shut down his gym despite the risk of a fine and he might get jailed for going against the law. He made a decision he would run the fitness center no matter what legal actions were going to be taken against him.
19.4k readers Last 30 min
Providing feedback will help us make your experience better.
Enjoyed Your Read? Let us know how likely you are to recommend EssentiallySports to your friends!
ADVERTISEMENT
Article continues below this ad
According to Dexerto, in 2020, during the pandemic, Martyn protested against the rules with NELK star SteveWillDolt. Afterward, he also faced troubles. He shared on his social media that the California Court has sent him a summon. He continued and said he had to go to court because of the charges against him. His followers supported him throughout this time.
Watch This Story: Arnold Schwarzenegger Son Is Upset Over the Reboot of Classic American Sitcom "The Office"