The bodybuilding world has a new sensation that is taking over social media. The 21-year-old athlete Sam Sulek has gained millions of followers on his multiple social media accounts, and he went viral because of his huge, muscular, and shredded body. He became famous on YouTube in 2016 after he started to upload fitness and bodybuilding videos. However, arguably everything has a darker side, and his life is not devoid of criticism. The 21-year-old is around 240 lbs and receives a lot of backlash for his lifestyle as a bodybuilder from veteran bodybuilders as well as netizens. 
America's Favorite Video Today
The young athlete has been very open about his steroid use, which has been criticized before. Recently, the bodybuilding world again bashed his eating habits in a new YouTube short video.
Sam Sulek eats 900 calories in one meal without compromising on taste
ADVERTISEMENT
Article continues below this ad
In a short video uploaded by AEK Fitness, Sam Sulek describes his diet, and he speaks about how he divides his food intake among different food groups and keeps the food such that it fills his stomach without too many calories. While cooking his food, he said, "I am not just going to eat this thing plain. Put a little bit of no-sugar-added barbecue sauce on it." He also explained about his favorite condiments and said, "There is this one kind of like buffalo sauce that I like putting on this. It tastes super good."
Sulek also gave a heads-up about being careful about one's condiment choices. After talking about using different sauces to make food more flavorful, he spoke of eating four PB&Js after an omelet. Sulek also revealed that he was having 900 cal at 1 p.m., which was his target. Among all the criticism of steroid use and food intake, even IFBB pros like Greg Doucette were not happy with the lifestyle choices that Sulek was making.
73.5k readers Last 30 min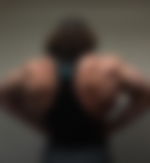 "We See the Chocolate Milk You F****** As*****": Receiving Flak for Dirty Bulk,
240 Lbs 21-Y.O. Sam Sulek Claps Back at Haters
However, Lee Priest had come to his rescue and explained that the boy enjoyed his food or workout sessions, so there was no need to criticize him. Unfortunately, the fans again expressed their opinions on this video and discouraged the young bodybuilder's lifestyle.
ADVERTISEMENT
Article continues below this ad
Followers do not like Sam Sulek's lifestyle
Most of the comments on the video about Sam's lifestyle were very discouraging. One follower claimed, "Dudes eating himself to death on video while doing massive amounts of peds. He will die early so let him be a lesson to all the young dudes. He seems so nice so just feels bad." Another person commented, "He eats 6 doughnuts for breakfast what on earth is he talking about." Another follower talked about the balance between food and workout and said, "That's why you do boxing or some kind of fighting, you can eat whatever and enjoy food but still be shredded and in very good shape."
Providing feedback will help us make your experience better.
Enjoyed Your Read? Let us know how likely you are to recommend EssentiallySports to your friends!
One follower penned his food intake, "This guy is eating more than me," while another follower elaborated on the bodybuilder's wrong ideas. They said, "For anybody following Sam Sulleck's workout advice that's perfectly fine but just remember you should not look up to this guy. He does PEDS And he's risking his life for physique he took a shortcut which is not what working out is all about take his advice because it's pretty useful but don't look up to him."
ADVERTISEMENT
Article continues below this ad
What do you think about his lifestyle? Is it healthy? Tell us in the comments below.
Watch this story: Receiving Flak for Dirty Bulk, 240 Lbs 21 YO Sam Sulek Pounces Back Haters