Arnold Schwarzenegger is an iconic figure in Hollywood and bodybuilding history. He has never been one to shy away from the spotlight or his love for the world of cinema. Though his action-packed days of "Terminator" and "Predator" seem like a distant memory, his enthusiasm for the film industry has not dimmed. Recently, Schwarzenegger shared his take on modern-day cinema. Schwarzenegger hints at forthcoming projects, ensuring that his flame for films remains undying. It's clear that his appreciation for cinema transcends genres.
America's Favorite Video Today
Arnold Schwarzenegger: A shift in stardom
In a recent interview with BBC News, when questioned about the last movie he witnessed in a theater, he brought up "Barbie" and described it as "brilliantly made." This discussion led to a playful supposition: had "Barbie" been produced in the 80s, might we have seen Schwarzenegger as Ken? He ponders this with genuine enthusiasm, and seeing a potential role in Ken's character, he says, "There's a good character in there."
ADVERTISEMENT
Article continues below this ad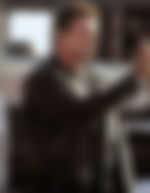 However, the true essence of discourse touches on the changing dynamics of stardom in Hollywood. The 1980s were a time when giants like Schwarzenegger, Sylvester Stallone, and Bruce Willis ruled. These titans, with their mere presence, could guarantee a film's success.
Watch This Story: Five Years Younger to Arnold Schwarzenegger Lou Ferrigno Looking Like a Beast Next to the Terminator Left Fans Amazed Ones
His quip about wishing that his son-in-law, Chris Pratt, doesn't catch wind of this is met with light-hearted laughter. "I hope my son-in-law Chris Pratt doesn't hear that," he said. With Katherine, his daughter, wedded to the lead of renowned franchises like "The Guardians of the Galaxy" and "Jurassic World", Schwarzenegger recognizes the dawn of a new era of stardom. Indeed, as the spotlight has shifted from individual superstars to colossal film franchises, the dynamics of fame and celebrity have undergone a significant transformation.
The cyclical nature of Hollywood
ADVERTISEMENT
Article continues below this ad
Yet Schwarzenegger's insight that the celebrities of today are more aligned with notable franchises than their own charisma is enlightening. Whether Batman, Superman, or Wonder Woman, it seems the franchise's branding often outshines the star.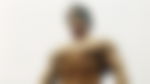 Arnold Schwarzenegger's Biceps Look Like Eggs Compared to These Bodybuilders
ADVERTISEMENT
Article continues below this ad
Furthermore, reflecting on the entertainment industry, Schwarzenegger contemplates, "Every 10, 20 years, everything changes." Having observed these oscillations firsthand, from being the action-hero paragon of the 80s to witnessing franchise-centric stardom, he brings a rare perspective to the table.
In reflecting on the blockbuster success of the $1.44 billion minting Barbie and the evolving dynamics of Hollywood stardom, Arnold Schwarzenegger's candid take offers a nostalgic glimpse. Imagining him as 'Ken' from an 80s perspective underscores the film industry's ever-changing landscape while celebrating its timeless allure.
Providing feedback will help us make your experience better.
Enjoyed Your Read? Let us know how likely you are to recommend EssentiallySports to your friends!