Bodybuilding, like all elite sports, demands not just physical prowess but also immense mental tenacity. The journey involves not just lifting heavy weights but also listening to one's body and understanding the messages it conveys. Recently, 4 time Mr. Olympia champion and renowned bodybuilder Jay Cutler delved deep into this territory during the 92nd episode of his podcast, the Cutler Cast.
America's Favorite Video Today
There's a notion that turning 50 is a milestone, marking the transition from middle age to the golden years. For athletes, it can sometimes be a mental challenge, a contest aptly dubbed 'Fit for 50'. The idea is to maintain, if not exceed, one's physical capabilities despite advancing age. However, as Cutler recently shared, sometimes our bodies communicate limits that we would have never anticipated.

Jay Cutler and his wake-up call
ADVERTISEMENT
Article continues below this ad
Cutler, not even in his mid-40s, experienced what can only be described as a wake-up call. His body, which he has trained, sculpted, and mastered over the years, began showing signs of wear and tear. "It's disappointing when you're in your mid-40s, and your body's breaking down," he said in a recent YouTube video.
These aren't just regular strains or day-to-day fatigue but injuries that force a seasoned athlete to reconsider their routine, passion, and future in the sport. However, the most poignant moment in the discussion centered around his bicep tear. The injury wasn't just a physical blow but also a profound realization. He said, "When I tore my bicep, that was my body talking to me, being like, 'okay, enough."
169.7k readers Last 30 min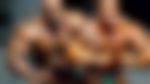 Bodybuilding Legend Ronnie Coleman Gives His Rivalry With Jay Cutler the
Ultimate Two-Word Title
This isn't just about a muscle giving way. It's the body signaling a potential end to an era. Moreover, the psychological impact of such incidents can be more grueling than the physical pain. Suddenly, a bodybuilder finds himself pivoting, trying to find motivation, and questioning his dedication.
The conflicting aspirations of bodybuilding athletes
ADVERTISEMENT
Article continues below this ad
Transitioning from the revelation of his bicep tear, Cutler's candidness took another intriguing turn. He brought in a relatable dimension, referencing his manager, Matt. "You're motivated to train right now," he remarked, addressing Matt, "You came home. You didn't train for like three weeks, right?"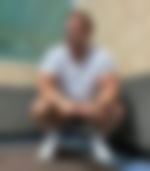 Providing feedback will help us make your experience better.
Enjoyed Your Read? Let us know how likely you are to recommend EssentiallySports to your friends!
This simple exchange mirrors the dilemmas faced by many athletes. There's the burning passion on one side, and on the other, there's the body signaling its own narrative, demanding rest, recuperation, or even a potential halt.
ADVERTISEMENT
Article continues below this ad
Watch this story:  From Ronnie Coleman to Jay Cutler Bodybuilding Legends Show Up at Arnold Classic 2022 in Absence of Arnold Schwarzenegger
The episode serves as a gentle reminder of the dichotomy athletes, especially bodybuilders, face. Yet, amidst this passion, the body sometimes sends signals, demanding a reassessment. Jay Cutler's bicep tear stands testament to this very fact. While the 'Fit for 50' aspiration remains a commendable goal, understanding and heeding the body's messages becomes equally crucial.