Bodybuilding is a sport that always celebrates sculpted physiques. The exhibition of such forms is thus one of the chief goals for most, if not all bodybuilders. When some of them leap from an ordinary figure to something extraordinarily majestic, the controversies of potential performance-inducing drugs come into play.
America's Favorite Video Today
Mike O'Hearn, who was praised by The God of Aesthetics, Frank Zane for his amazing classic body frame, has won seven Fitness Model of The Year Titles. When his self-claimed natural physique was questioned by people, time and again, he handled the situation in a manner that seemed extremely mature.
Mike O'Hearn brushes aside the hate he receives
ADVERTISEMENT
Article continues below this ad
In his latest interview uploaded by the Generation Iron Fitness & Bodybuilding Network YouTube Channel, O'Hearn talks primarily about steroids. Although the video is titled, "Actors Are NOT On Steroids", the episode begins with O'Hearn addressing the controversy regarding his own steroid usage. He speculated how content he has been with his physique despite every rumor. He stated, "At the end of the day, I'm strong. I'm living life, I'm enjoying, and we're still here doing our thing."
Furthermore, O'Hearn dedicated a bold statement toward his haters, thus disregarding all the negativity he receives. He said, "Hate doesn't get nowhere".
174.4k readers Last 30 min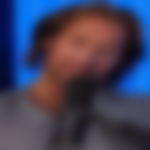 Despite Being Widely Criticized as "Self-Proclaimed Natty", Mike O'Hearn Proves
Them Wrong With a Simple Fact: "Thought That Was Funny"
Although not many often defend another bodybuilder in matters related to PEDs, O'Hearn took a stand that was very different from usual. He talked about a recently discussed controversy regarding MCU actors.
ADVERTISEMENT
Article continues below this ad
Mike O'Hearn defends hateful rumors against actors
In the same interview, O'Hearn addresses how MCU actors like Chris Hemsworth and Zac Efron, along with Ryan Reynolds, were subjected to debates regarding the use of drugs for boosting their physique. O'Hearn commented, "People are saying, I mean, they say these actors are on stuff." He also added, "Thor or Zac Efron is on stuff. And it's like oh my gosh, right that's just, you're just trying to get some kind of news ."
Providing feedback will help us make your experience better.
Enjoyed Your Read? Let us know how likely you are to recommend EssentiallySports to your friends!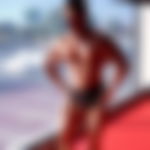 ADVERTISEMENT
Article continues below this ad
Bodybuilding can be intimidating for certain individuals, however, for others it can purely be passion. While some use PEDs, the entire community gets the burden of the jeers that follow the usage of drugs. This even happens to bodybuilders that naturally built their physique. Do you think this issue arises due to haters attempting to bring down certain bodybuilders? Let us know your thoughts in the comments.
Watch This Story: Years After Career-Ending Injury, Bodybuilding Veteran Recalls a Close Member Responsible for 'Any Niggling Injuries'