Back in the days of yore, bodybuilding was not the sport it is today. The money that the sport has now, was non-existent in those days, with many bodybuilders juggling other jobs to ensure their survival. At times, even families of Mr. Olympia winners would spend a major part of their lives in poverty.
America's Favorite Video Today
Sergio Oliva Jr., the son of three-time Mr. Olympia winner Sergio Oliva, recently sat down with famed bodybuilder Flex Lewis on his podcast to discuss a variety of topics. But one aspect that stood out was Oliva Jr.'s candid discussion about the financial struggles he faced while growing up, despite being born into bodybuilding royalty. Oliva Jr. believes that he might be the last person ever to have a legitimate shot at winning Mr. Olympia as the child of a former champion. As he puts it, "It's badass" to have the opportunity to become an Olympia winner like his father. Yet, he thinks the likelihood of this happening again is slim to none.
Sergio Oliva Jr. talks about poverty as a catalyst
ADVERTISEMENT
Article continues below this ad
Transitioning from his thoughts on the future of bodybuilding, Oliva Jr. attributed his entry into this physically and mentally taxing sport largely to his impoverished upbringing. He suggested that one needs to be "poor to do this." He highlighted, that financial struggle can serve as a powerful motivator for young bodybuilders, and also for people who don't have other opportunities readily available.
"Now that the money is pretty lucrative in bodybuilding," he speculated. The children of current champions like Big Ramy and Brandon Curry will have opportunities to explore other, less intense pursuits, such as football.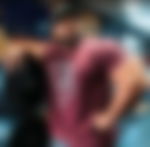 Sergio Oliva Jr. Says He Was "Going Crazy" During Detention in Dubai Jail
Following Hit and Run Case
"They're going to decide they don't want to do this crazy sport so I think this is going to be the last time that there can ever be a child of Mr. Olympia to even have the chance of winning." Oliva Jr. argues that as prize money increases, and as future generations of bodybuilders grow up in more privileged circumstances, they are less likely to choose this "crazy sport."
The fan in him wants it more
ADVERTISEMENT
Article continues below this ad
Interestingly, Oliva Jr. confesses that his passion for the sport outweighs his desire for personal glory. "I'm a bigger fan of the sport than I am a better bodybuilder," he said, expressing that he wants to win more for the fans and the sport than for himself.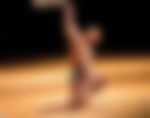 Providing feedback will help us make your experience better.
Enjoyed Your Read? Let us know how likely you are to recommend EssentiallySports to your friends!
Many fans, he notes, come up to him to talk about how his father influenced their lives. These interactions, he feels, show the lasting impact of a legacy. He believes winning would be "cool" not just for him, but for everyone who admired his father.
ADVERTISEMENT
Article continues below this ad
Watch this story: A quick look at the genesis of the bodybuilder who received the title – Uncrowned Mr. Olympia
Sergio Oliva Jr. finds himself in a unique position. Caught between the legacy of his father and the new generation of bodybuilders who might never experience the struggles he did. Whether he wins a Mr. Olympia title, his perspective offers a compelling look into the less glamorous aspects of a sport often associated with glitz and glory.