In the intricate tapestry of bodybuilding, names like Chris Bumstead shine with distinct prominence. Known for his prowess in the Classic Physique arena. A 4-time Mr. Olympia Champion, Bumstead represents the pinnacle of physical achievement and the epitome of dedication to the craft.
America's Favorite Video Today
Yet, the beauty of any journey lies in its nuances. Surprisingly, in a recent YouTube video, Bumstead unveiled a rather endearing facet of his fitness aspirations. Moreover, he revealed drawing inspiration from the abdominal workouts of fitness coach Ryan Terry.
Chris Bumstead: A glimpse into the process
ADVERTISEMENT
Article continues below this ad
In the video, titled "SHREDDED CHEST WORKOUT | OLYMPIA PREP", Bumstead first showcased a candid conversation between himself and fellow bodybuilder, Iain Valliere. Then, they delved into the topic of discussion: the underestimated yet potent allure of hanging leg raises and knee raises. Indeed, this exchange shed light on the deep admiration both professionals have for these foundational exercises.
As the prestigious Mr. Olympia 2023 event is around the corner, Bumstead is busy with his preparation for the event. During his workout. "Ryan Terry told me that his best ab exercise is hanging leg raises and knee raises, So all I do is hanging leg raises and knee raises. Maybe my abs will look like Ryan Terry – that's how it works" Bumstead shared. Such words emphasize the collaborative spirit in the fitness world: each professional continually gleans insights from their peers.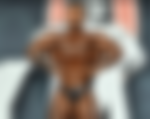 Bodybuilding Icon Chris Bumstead Subtly Announces His Retirement Date: "I'm
Done"
Valliere resonated with Chris' sentiments, diving deep into the legacy of this workout. He recalled the iconic bodybuilders of the 90s, attributing their impeccable abs to these hanging exercises. His nostalgia was palpable as he remarked, "They would just be hanging, doing leg raises all the time." However, as the conversation progressed, it became evident that while these exercises have been revered for decades, they're not without their unique challenges.
The nuances of bodyweight workouts
ADVERTISEMENT
Article continues below this ad
Beyond the shared admiration for hanging exercises, Valliere brought forth an intriguing revelation. He found a surprising challenge in the realm of bodyweight exercises, despite being adept at multiple machine-oriented ab workouts.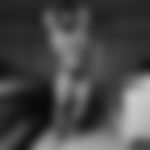 He humorously mused about his prior underestimation of such workouts, noting, "I thought my ab strength was good… now I'm trying to do bodyweight, it's like impossible." Consequently, this sentiment underscores the deceptive difficulty of foundational exercises. Furthermore, they often forgo machinery in favor of raw, physical resistance.
ADVERTISEMENT
Article continues below this ad
Watch This Story: Ronnie Coleman vs. Arnold Schwarzenegger – Who Did Heavier Deadlifts At Their Prime?
Chris Bumstead's recent revelations present a nuanced portrayal of a bodybuilder's journey and Olympia prep. Furthermore, even while etching a legacy in the annals of Classic Physique, there's an ever-present quest for inspiration and perfection. Sometimes, that inspiration might just come from a 34-year-old fitness coach and his signature "hanging" move.
Providing feedback will help us make your experience better.
Enjoyed Your Read? Let us know how likely you are to recommend EssentiallySports to your friends!