Every race is pursued to be won. However, when individuals enter a contest, they often get diverted and distracted, that is precisely when they distinguish themselves from the winners, particularly. When one is bound by disciplines and focuses on their goals over temporary relief pleasures, they are likely to have a better chance of achieving their desired goals.
America's Favorite Video Today
The four-time Mr. Olympia title holder, Chris Bumstead, popularly known as CBum, is on a mission to not let anyone snatch his title away. The 28-year-old bodybuilding beast is confident of another round.
Chris Bumstead reveals why he gets fewer cravings
ADVERTISEMENT
Article continues below this ad
In the latest Q&A session with his coach Hany Rambod, Chris Bumstead shared his opinions on varying topics. When Rambod asked him how he controls his cravings, Bumstead retorted boldly. Hany Rambod stated, "Don't listen to your inner b**ch voice." Hearing that, Bumstead further expanded on the matter by saying, "I mean there's literally no secret to it. I think the fact that I care about my health and eat so healthy all year makes me crave less s**t."
As the discussion proceeded, CBum reflected upon how one needs to control themselves and follow strict discipline. He remarked, "So I just want more food and I mean it's just discipline." Additionally, he stated, "The more you do it, the more you realize how resilient you are. And if you're feeling hungry, you're like you need f*****  cheat or something, you don't. And you learn that over the years."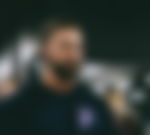 "Very Genetically Gifted": Despite Chris Bumstead's Surprising Comment, Retired
Brother-in-Law Appreciates the Classic Champion
The discussions went as far as CBum even disclosing the time when he had a violent encounter while growing up. The usually polite and peace-loving bodybuilder shared this harrowing experience with utmost detail.
ADVERTISEMENT
Article continues below this ad
CBum explores the incident where he showed his aggressive side
While talking to his coach, Hany Rambod, CBum also revealed that he had once gotten into a fight at a bar. He recalls that during the incident, the attacker, who was shorter than Bumstead, had tried to punch him. However, the latter defended and hit back at his opponent. Bumstead added, "I pushed him back like this, grabbed the shirt, pulled them, and then just clocked them once. And he just like dropped, and I hit him one more time and he just hit the ground and that was it."
Providing feedback will help us make your experience better.
Enjoyed Your Read? Let us know how likely you are to recommend EssentiallySports to your friends!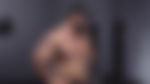 ADVERTISEMENT
Article continues below this ad
In the world of bodybuilding, discipline is extremely important to have a thorough upgrade of one's physique. With consistency and high restraint, bodybuilders can achieve their desired goals. Although it is hard to look past momentary cravings, like CBum reminds his followers, the sacrifice must be made. Do you think you can stay of cravings like CBum? Let us know in the comments.
Watch This Story: Despite Bench Pressing 435 Times 4-Time Olympia Winner Chris Bumstead Believes 260-Lbs Bradley Martyn To Be Stronger Than Him