In the bodybuilding world, bodybuilders and fitness enthusiasts strive for their best physique. The bodybuilding community has long admired Mike O'Hearn, for whom age is just a number. The 54-year-old has set some high standards for the modern-age bodybuilder by maintaining an exceptional physique later in his career. He continues to inspire many, not just through his physique, but with the wisdom he imparts.
America's Favorite Video Today
Recently, a nugget of such wisdom was shared on his Instagram story. In the modern age, where stress and its adverse effects on health are the subject of numerous studies, O'Hearn's approach offers a refreshing perspective. O'Hearn touched upon the prevalent practice of binge eating as a coping mechanism.
Mike O'Hearn: Embracing exercise over emotional eating
ADVERTISEMENT
Article continues below this ad
The story O'Hearn has posted read, "Powerlifting taught me that I don't have to eat in order to deal with stress. That's what the weights are for."–Mike O'Hearn. This isn't just a statement. It's a philosophy. Through his story he underscores the benefits of channeling stress through physical activity, particularly powerlifting.
When people are stressed, they often eat a lot. This can lead to weight gain and even more serious health problems like heart issues and diabetes. Eating like this doesn't really solve the main problem and makes people get stuck in a cycle of feeling stressed and eating too much.
40.5k readers Last 30 min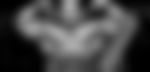 Bodybuilding Beast Jay Cutler Narrates an Interesting Anecdote of His
Career-Changing Moment: "Was Kind of in Dire Straits"
On the other hand, exercising can help reduce stress. When we exercise, our body releases chemicals that make us feel good and confident. Regular exercise helps us feel better mentally and think clearly. Instead of eating when stressed, it's better to exercise. The bodybuilding legend is a proponent of this lifestyle, as revealed earlier, he also ensures that he follows a well-planned diet.
ADVERTISEMENT
Article continues below this ad
O'Hearn's meat-packed secret to maintaining a strict diet for bodybuilding
The key to O'Hearn's success is not just his disciplined approach to stress, as mentioned, but also his meticulously planned diet. O'Hearn's wife, Mona Muresan, shed light on his dietary preferences in a video on their YouTube channel, revealing that his diet is primarily meat-packed. The video drew significant attention across platforms due to O'Hearn's inclination towards various meat types.
Providing feedback will help us make your experience better.
Enjoyed Your Read? Let us know how likely you are to recommend EssentiallySports to your friends!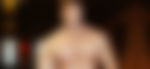 ADVERTISEMENT
Article continues below this ad
The most striking part of Mike O'Hearn's diet is his affinity for beef. Muresan shared that ground beef is among O'Hearn's top choices, fulfilling his protein needs efficiently. She also mentioned, with evident excitement, that Mike O'Hearn was preparing to try beef kebabs, hinting at his willingness to diversify his protein sources. This conscious dietary selection embodies his dedication to quality nutrition, promoting optimal muscle growth and recovery. This meticulous approach to diet, combined with his stress management techniques, offers a comprehensive insight into the secrets behind his enviable physique and mental resilience.
Watch this story: "My Own Family Told Me I Embarrassed Them": Bodybuilder Who Battled Addiction Feels Ironic After Unknowingly Saving Someone's Life