Selena Gomez, a pop star and actress, began her career with Disney. Now, she has 428 million followers on her Instagram page and has a great impact on people of every age. The crusader of mental health launched her make-up brand Rare Beauty three years ago with a commitment to support those who were suffering from mental health and spreading awareness.
America's Favorite Video Today
Not just her, but other celebrities also dig into this business with a clear motive to help people. Recently, Arnold Schwarzenegger's ex-wife Maria Shriver, and their son Patrick Schwarzenegger, started a health business, MOSH. The aim of this brand is to provide proper help to patients with incurable diseases. Celebrities have taken it to another level with their support and trying to aware people of their social media handles.
Selena Gomez's brand Rare Beauty provides support for Mental Illness
ADVERTISEMENT
Article continues below this ad
However, Gomez, who suffered from mental health disease, started spreading awareness. When most of the celebrities were afraid to talk about their mental health, she boldly revealed her situation. In one of her interviews, she confesses to having an eating disorder. Earlier, her brand organized its first mental health summit, where many people online and offline gathered.
In her recent interview with Fast Company, Gomez and Elyse Cohen (VP of Social Impact & Inclusion, Rare Beauty and President, Rare Impact Fund) confessed the challenges they face. As their brand gains more popularity because of its support of mental health, they understand they can't make changes overnight.
52.7k readers Last 30 min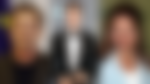 Arnold Schwarzenegger's Son and Ex-Wife Bags $3,000,000 in Their Battle Against
an Incurable Disease Plaguing Over 6 Million Americans
"It can be challenging to navigate a real crisis from a superfan," says Cohen, who was a Deputy Director for former First Lady Michelle Obama. She further explained how they deal with something alarming happens. When they notice concerning comments, "we respond individually to them." But on rare occasions, if it's very alarming, we contact the "National Alliance for Mental Illness" for immediate help.
ADVERTISEMENT
Article continues below this ad
Celebrities who are working for social cause
She continues with the illustration, "Because we're global now and there's no global crisis line…We know we're not going to solve global mental health overnight." She further added, "But we're going to do our best, knowing how many young people are following us." their initiative to provide substantial support for mental health is remarkable.
Providing feedback will help us make your experience better.
Enjoyed Your Read? Let us know how likely you are to recommend EssentiallySports to your friends!
Especially in a world where such issues often receive less attention and care from people. Likewise, Schwarzenegger's family also bagged funds for their initiative to provide fundamental support to those individuals who have Alzheimer's. Recently, Maria and Patrick introduced three flavors of plant-based protein bars on the occasion of their brand, Mosh's anniversary.
ADVERTISEMENT
Article continues below this ad
Mosh is beyond business, focusing on important brain health issues, especially Alzheimer's. According to reports, over six million Americans grappling with this condition, and there's a pressing need to elevate awareness and explore preventive measures.
Watch This Story: Arnold Schwarzenegger Confesses The Consequences Of His Extreme Parenting Measures Leave Netizens Shocked