In the realm of fitness and bodybuilding, there's always room for different training approaches and habits athletes follow. While many people believe that music and exercise work well together to maintain energy during a training session. But the four-time Mr. Olympia classic physique Chris Bumstead begs to differ. Earlier, he accepted criticism from his fans about his unique pattern when he worked in the gym. Bumstead's unusual behavior is hard for fans to comprehend.
America's Favorite Video Today
Lately, the Canadian bodybuilder has become proactive on social media as well, answering his fans' weird questions. A while back, he shared why he trains only in socks. Recently, he uploaded a chest day workout session on his YouTube channel.
Chris Bumstead's peculiar revelation of his strange style
ADVERTISEMENT
Article continues below this ad
During his session, he revealed something unbelievable about himself and why some of his fans called him a psychopath. Per se, because he trains without music.
In his recent statement, King of Aesthetics said, "I'm normally in here F**ng blasting old school Eminem or something better than epidemic sounds through this copyright F**ng YouTube music. But it is what it is you guys were like called me psychopath training with no music and I'm like I can't play music on YouTube so call me a psychopath but you guys wouldn't have done YouTube videos without it." the reasoning behind not using music is all about legal issues. Because he makes content for YouTube and if he uses music, he might get a strike on his video due to copyright policies.
20.9k readers Last 30 min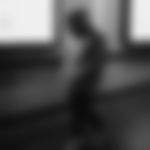 Already Suffering From an Underlying Condition, Chris Bumstead Seeks Help for
His "Debilitating Headaches" 30 Days Out of Olympia
This is why he sacrificed playing music out loud in the gym while shooting. So, his fans can enjoy his video without any interruptions. Right after explaining this, he moved back to his drill. Before inclining into his exercise, he shared that in the previous week; he lifted heavy weights around 150 pounds while dumbbell pressing.
ADVERTISEMENT
Article continues below this ad
Unveiling some curious fact
In addition, he did approximately eight or nine repetitions, which made him feel good about it. But, now he said he won't lift such a heavy weight because he wants to focus on having a strong mind-muscle connection. He further explained that he was getting leaner and his body was getting tighter, especially his chest. However, the Classic champ's recent interactions through his training sessions are remarkable. He's been answering every doubt of his supporters.
"I'm just going to mention these really quick. You guys know me. I'm a sneaker-head. I love nice shoes but they F**k my feet up," revealed the reigning champ. Like his massive body, he has wide feet, so it's difficult for him to wear shoes for the longest time, especially if his working out. Which is why he prefers socks over shoes for training.
ADVERTISEMENT
Article continues below this ad
No matter If Bumstead trains with music or no music without wearing socks or no socks, he's been ruling not just the world of bodybuilding but social media as well. What do you think about is recent revelation? Tell us in the comments below.
WATCH THIS STORY: Dutch IFBB Pro, Soon to Compete Against Chris Bumstead, Rubbishes a Well-Known Rumor About Him
Providing feedback will help us make your experience better.
Enjoyed Your Read? Let us know how likely you are to recommend EssentiallySports to your friends!