In today's digitally saturated world, voices clamor for attention on platforms like Instagram. Some messages get lost in the shuffle, while others resonate deeply and invoke introspection. One such voice that recently emerged with a profound statement is Marc Lobliner, a figurehead in the bodybuilding and fitness community.
America's Favorite Video Today
Known widely as 'The Machine', Lobliner is more than a bodybuilder. He's a thriving entrepreneur, responsible for a supplement and clothing line business, and juggles roles as a chief marketing officer for multiple companies. Despite these accolades, what sets him apart is his identity as an internet personality, guiding legions of fans on matters of diet, workouts, fitness, and supplementation.
Marc Lobliner: A vision for America's youth
ADVERTISEMENT
Article continues below this ad
Delving deeper into his Instagram post, through a simple post, he broadcasted a sentiment that might be the answer to many of America's challenges. "Youth sports can save America". Lobliner's picture is enriched with a caption that expands on his message. Such a shift isn't just about money. Rather, it's about the transformational power of sports, which has the potential to reshape lives and futures.
His suggestion extends to the hiring of strong, inspirational men and women as coaches. These people won't just teach sports; they'll also teach discipline, and teamwork, and give young people a new purpose. The essence of sports, as Lobliner sees it, goes beyond just the game. It's about the life lessons, the resilience, the spirit of competition, and the sheer joy of achievement that it brings.
20.0k readers Last 30 min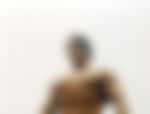 Fan of Old-School Bodybuilding, IFBB Pro Claims Arnold Schwarzenegger "Would
Look Like He's Riding a Chicken Next to Today's Pros!"
Drawing from personal experience, Lobliner underscores his message by revealing, "Sports saved my life, and this is why I coach." This isn't just a profession or a hobby for him; it's a calling. It's about harnessing the power of sports to change trajectories, to guide wandering souls, and to mold the future. But what truly defines a coach's role?
The role of a fitness coach
ADVERTISEMENT
Article continues below this ad
Lobliner's distinction between a good and a great coach resonates deeply. It's not about tactics or game strategy; it's about the lifelong impact a mentor can have on a child. "A good coach can change a game. A great coach can change a life," he rightly points out. This assertion emphasizes the need for not just coaches, but mentors who can guide, inspire, and transform.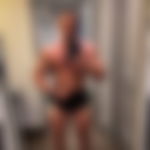 Reflecting on Lobliner's passionate appeal, it's evident that he sees sports not just as a recreational activity but as a beacon of hope. In a world filled with complex challenges, perhaps some solutions lie in simple, time-tested avenues like sports. For a country contemplating its future, investing in the youth might be the wisest decision.
ADVERTISEMENT
Article continues below this ad
Watch This Story: Bodybuilding Legend Arnold Schwarzenegger Shares Valuable Advice With Beginners
Marc Lobliner's post is more than just an Instagram update. It's a call to action, a plea to recognize the transformative power of sports and coaching, and a blueprint for creating a brighter, more promising future for America's youth. What's your take on this? Let us know in the comments.
Providing feedback will help us make your experience better.
Enjoyed Your Read? Let us know how likely you are to recommend EssentiallySports to your friends!