Jay Cutler is one of the most talked about personalities in the realm of bodybuilding. After starting his journey at a very young age, he still continues to be in the industry. At 19, Cutler won the NPC teen nationals and then started his training to win the Mr. Olympia competitions. After all his hard work, in 2007, he won his first Mr. Olympia title.
America's Favorite Video Today
After his second Mr. O, he was facing difficulties due to injuries. Many thought he wouldn't defend his title for the third time. But he made a bombastic comeback at the 2009 Mr. Olympia stage. He shocked the entire sports fraternity with his impressive squad stomp pose that led him to win his third Mr. O. However, years after dominating the world of bodybuilding, he recently shared some surprising information about his legs.
Jay Cutler shares the reason behind his muscular leg
ADVERTISEMENT
Article continues below this ad
In his latest Leg Day video, which was uploaded to his YouTube channel JayCutlerTV, he revealed about his legs. The information he gave came as a shock to fitness enthusiasts.
The bodybuilder stated, "My left leg is a lot stronger than my right." For someone from the bodybuilding community, this might be hard to digest, because when somebody trains, they ensure that every part of their body gets equal attention. But in Cutler's case, it was different.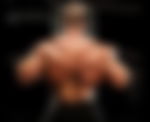 "Like a Commando in a Battlefield": As Bodybuilding Beast Looks Back at His
Relentlessness in Gym, Fans Draw Extravagant Parallels to His Dedication
ADVERTISEMENT
Article continues below this ad
He further explained the reason behind this. According to Cutler, when he was a kid, he cracked his kneecap. When he went to the orthopedic to get his knee fixed. In Cutler's words, "Back in 90, they casted me, I cracked my kneecap, uh it was just like so they casted me…." Cutler also went on to show where this was done, pointing out the area from his waist to toe where he had the cast. Due to this, he developed an imbalance. After this confession, Cutler went right back to training.
Cutler talks about his leg day routine
Providing feedback will help us make your experience better.
Enjoyed Your Read? Let us know how likely you are to recommend EssentiallySports to your friends!
He started his leg day workout with either Kneeling Leg Curls or Lying Leg Curls. According to him, these exercises are beneficial for activating the hamstring and warming up the knee joints. In his workout regime, he included dumbbell-legged deadlifts, seated leg curls, leg presses, walking barbell lunges, and barbell squats.
ADVERTISEMENT
Article continues below this ad
Even in his 50s Cutler never misses his training sessions, his adherence to fitness and bodybuilding is unimaginable. This dedication serves as an inspiration to many. What do you think about Cutler's reveal about one leg being stronger than the other? Let us know in the comments.
WATCH THIS STORY: With An Annual Budget Of $50,000 For His Diet, Jay Cutler Once Talked About The Sacrifices That Won Him 4 Olympias