The 2023 Mr. Olympia is scheduled for November's first week in Orlando. The anticipation to witness the biggest bodybuilding event in the world is huge among fans. The roster for all the categories at Mr. Olympia is already out. Two categories that have an unprecedented following are the Open and Classic Physique categories. Last year, Hadi Choopan cut short Big Ramy's Olympia run to win the Sandow trophy. But this year, it would be fascinating to watch whether the reigning Mr. Olympia could repeat his winning feat at the 59th edition of Mr. Olympia.
America's Favorite Video Today
The top 3 champions of 2022, Hadi Choopan, Derek Lunsford, and Nick Walker, are competing this year. Samson Dauda, Hunter Labrada, Andrew Jacked, and 2019 Mr. Olympia Brandon Curry are also aiming to lift this year's Sandow trophy. As the elite bodybuilding championship is two weeks away, the icons have updated their fans with their training results, flexing their ripped frames on social media.
The ex-bodybuilding champions and experts have their predictions for the upcoming event. Hadi Choopan might have an intense fight this year on the stage, as the majority voted for the runner-up of 2022 Mr. Olympia, Derek Lunsford.
ADVERTISEMENT
Article continues below this ad
The 8x Mr. Olympia Ronnie Coleman has a favorite for the 2023 Olympia edition
The King of bodybuilding, Ronnie Coleman, reigned the Mr. Olympia stage in the early 2000s. The GOAT of bodybuilding has a personal favorite from the roster, Derek Lunsford. During the Dubai Pro 2023, Siddique Farooqi asked Ronnie Coleman about his choice for the upcoming Mr. Olympia. "Who do you like about this upcoming Olympia opinion, will we see Hadi Choopan or somebody else be hoisting the Sandow?" Farooqi enquired. Without hesitation, the 8x Mr. Olympia said, "Well I am gonna say I think we are gonna have a new Mr. Olympia and that's gonna be Derek Lunsford."
Derek Lunsford won the 212 Mr. Olympia championship in 2021 and received a special invite to compete in the Open division for 2022. At his debut, Mr. Olympia's event in the Open category, Lunsford fought fiercely for the top spot and secured the second position. But he said he would come back next year to claim the title after the event. And Lunsford is true to his words as his latest physique updates have terrified even bodybuilding icons like Jay Cutler. 
12.9k readers Last 30 min
Jay Cutler echoes Ronnie Coleman while choosing 2023 Mr. Olympia
The 4x Mr. Olympia retired from the competitive stage a decade back, but still has a firm understanding of the current bodybuilding scenario. The 50-year-old recently appeared on Muscle & Fitness's The Menace Podcast and chose the Mr. Olympia winner for 2023. "I just feel like Derek had first-place votes last year, and I think Derek is going to be so much improved. I think he's going to be absolutely like mindboggling crazy at this Olympia," Jay Cutler confessed.
While speaking about Samson Dauda's chances of winning the 2023 event in the Open category, Culter said, "I mean Samson comes down to condition, and I mean that's always been his hindrance, and I mean that's really what it's going to come down." "Nick Walker, we know, is going to be in crazy shape. Obviously, I mean he thinks he's coming to win," Cutler predicted. "How do you knock him out of the top five or even potentially moving up?" Culter wondered about Walker.
The 4x Mr. Olympia also counts on Hall of Famer Lee Labrada's son Hunter Labrada for the top contenders. "I feel Hunter has momentum too. Remember, I mean, he lost to Andrew, but you know, has he found the formula."
Jay Cutler's prediction for Top 6 at Mr. Olympia 2023
Derek Lunsford
Hadi Choopan
Samson Dauda
Nick Walker
Hunter Labrada
Brandon Curry
Dennis James gives it to Derek Lunsford for this year Mr. Olympia
Agreeing with Jay Cutler's comments in the podcast, the show's host and elite bodybuilding icon Dennis James doesn't want to take Derek Lunsford lightly for the upcoming Mr. Olympia. "We already know what Hadi can bring. He's going to be super appealing, absolutely, he's going to be one of the most shredded guy, but we've seen that over and over again. So that's nothing new! Derek is going to bring something new that we haven't seen from him," James opined.
Despite the weight difference, Dennis James feels Lunsford (235 lbs) has an edge over Andrew Jacked (290 lbs). "Derek has the widest thickest back of all of them," he exclaimed. James bet that Samson Dauda will occupy second.
Dennis James' prediction for Top 6 at Mr. Olympia 2023
Derek Lunsford
Samson Dauda
Hadi Choopan
Nick Walker
Brandon Curry
Andrew Jacked
Milos Sarcev's thoughts on Mr. Olympia's winner this year
Sarcev, mentoring the mass monster Samson Dauda, is confident that his disciple will claim the 2023 Mr. Olympia title. The duo made it to the top spot at the Arnold Classics this year, defeating 'The Mutant' Nick Walker. However, Sarcev has been more analytical in his predictions.
"Derek has a beautiful Cobra lats into the super small waist. I mean he's going to be hard to beat, for sure," Sarcev said about Lunsford. And the dark horse, as per Sarcev's calculations, is the 2019 Mr. Olympia, Brandon Curry. "Brandon Curry won, and it was second to Big Ramy twice. It's right there! It was just if he would nail it 100%. Is he contender? Hell yes!" he opined. The Serbian IFBB Pro concluded, "Six guys can win."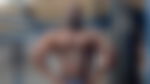 Milos Sarcev's prediction for Top 6 at Mr. Olympia 2023
Samson Dauda
Hadi Choopan
Derek Lunsford
Nick Walker
Andrew Jacked
Brandon Curry
Chris Cormier's prediction for Top 6 at Mr. Olympia 2023
Derek Lunsford
Hadi Choopan
Samson Dauda
Nick Walker
Andrew Jacked
Hunter Labrada
ADVERTISEMENT
Article continues below this ad
Watch This Story: From Arnold Schwarzenegger To Chris Bumstead – Here Are the Top 5 Most Aesthetic Bodybuilders To Ever Compete in Mr. Olympia
IFBB Pro coach Greg Doucette also made a prediction
The Pro coach who comes up with research-backed bodybuilding news also predicts the Mr. Olympia 2023. "He's going to quite literally dominate and blow away the competition. Bodybuilding is about aesthetics, size, conditioning, symmetry, etc., He has every single one of those things in space," he said, declaring Derek Lunsford as the Mr. Olympia of 2023.
ADVERTISEMENT
Article continues below this ad
The predictions for the 59th edition of Mr. Olympia is here. But the mega event is always full of surprises. And one has to wait and watch to witness who will lift the Sandow trophy this year. Who are you rooting for in the upcoming Mr. Olympia, and why? Let us know your thoughts in the comments below.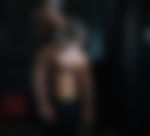 Days After Fitness Influencer's 48-Hour Fast Landed Him in Hospital, IFBB Pro
Coach is Worried About the 23-YO's Heart Problems
Providing feedback will help us make your experience better.
Enjoyed Your Read? Let us know how likely you are to recommend EssentiallySports to your friends!