Bodybuilding is a technical and precise scientific process. If any random person thinks they can gain muscle after a few months of weightlifting, they might be in for a surprise because bodybuilding needs more than that, and Dr. Mike Israetel, who is a Ph.D. in sports physiology, always stresses this fact. He not only comments on the latest Hollywood celebrities' workouts but also gives insights on adequate nutrition and training for a specific type of goal.
America's Favorite Video Today
He gives brutally honest answers without any filters, just like they were displayed a few days ago in a short YouTube video. He seems to be fed up with gymgoers complaining about their small arms and has given them a reality check.
Dr. Mike Israetel points out the biggest mistake in arm workouts
ADVERTISEMENT
Article continues below this ad
In a short video from his channel named Renaissance Periodization, the bodybuilder and fitness scientist gave an important reality check to everyone worried about their small arms despite their heavy-intensity arm workouts. He pointed out that the popular and current process of the arm workout was completely wrong and that there needed to be a change.
Dr. Israetel started the video by saying, "People complain they're like, 'Man, my fu** arms are just small, bro, I gotta get em fu** bigger'. I say, Oh, you know, train your arms more! And they say, 'Man, I have been; bro, I fu** put a couple of extra sets of bicep curls at the end of my back and bicep workout.'" After giving an anecdote of the flow of conversation regarding arm workouts, he finally delves deeper into the reason for failed arm days.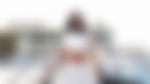 "Is This the Funky Chicken Dance": Kim Kardashian's Workout From 2009 Faces
Exercise Scientist's Wrath
Dr. Israetel lists all the workouts that the person does, which include bent rows, dumbbell rows, pull-downs, lateral raises, and finally bicep curls. The former Brazilian Jiu-Jitsu athlete further explains, "So, you train your biceps when they are the most fu** tired, and you are psychologically checked the fu** out of the gym anyway." Thus, the first thing to do during arm day is concentrate on the bicep curls and then on the other exercises. He also encourages people to first get the basic exercises right and then go on to the more advanced ones.
ADVERTISEMENT
Article continues below this ad
Dr. Mike Israetel bashes Henry Cavill's workout routine
When Dr. Israetel saw a video of Henry Cavill's workout, he got ticked off, but why? The video began with the Superman actor performing stiff-legged Romanian deadlifts with a band around his knees. The creator of PB Hypertrophy technology appreciated this workout, but his disapproval followed soon after.
During the upper body exercises, the Ph.D. holder was not happy. He said, "Everyone gets fancy all the time. Why don't these Hollywood trainers just do f***ing basic exercises?" Dr. Israetel did not approve of the complexity of the shoulder and arm workout in the video because it could be harmful. He argued that the complexity of the movement took away the focus of the exercise. The person attempting it concentrates more on what to do next than focusing on the target muscle.
ADVERTISEMENT
Article continues below this ad
Watch This Story: Bodybuilding Brothers Try Their Hands at Dwayne Johnson's Crushing Black Adam Workout
So, the scholar and bodybuilder is very particular about the psychological and physical aspects of bodybuilding. What do you think of his advice about arm workouts? Tell us in the comments below.
Providing feedback will help us make your experience better.
Enjoyed Your Read? Let us know how likely you are to recommend EssentiallySports to your friends!