In recent years, the bodybuilding and fitness community has seen a surge in popularity for various diet and training regimens. One such diet that has gained immense traction is intermittent fasting. Celebrities and health gurus alike have been singing its praises, positioning it as a panacea for weight loss, improved energy, and enhanced cognitive function. But is it the optimal choice for those aiming to sculpt their physique?
America's Favorite Video Today
Bodybuilder and fitness expert Jay Vincent, through his channel "Jay Vincent Fitness," has consistently stood out as a beacon of clarity amidst the often perplexing landscape of fitness. Moreover, in a recent video aptly titled "Is Intermittent Fasting Good for Muscles?" Vincent seamlessly delves into this burning question. Consequently, he provides insights that might, indeed, challenge conventional wisdom.
Jay Vincent on protein intake and muscle growth
ADVERTISEMENT
Article continues below this ad
In the video, Vincent kicks off by acknowledging the vast audience that intermittent fasting has attracted. However, when the spotlight is on muscle building, he clarifies without mincing words, "the answer is no." The underlying reason? It's all about how our bodies process and utilize protein, the essential building block of muscles.
Building upon the findings of Dr. Stuart Phillips from McMaster University, Vincent elaborates, "if your protein intake is broken up between four to six meals a day, your body will respond better in terms of muscle growth." As a result, this research finding not only challenges but also changes the way we think about long periods of fasting and how they directly affect muscle synthesis.
The contrast is stark. Intermittent fasting requires significant stretches with no protein ingestion. This approach, Vincent underscores, means "intermittent fasting is not optimal if your goal is to build as much muscle and strength as possible." However, before one jumps to conclusions about this dietary approach, it's vital to recognize its multifaceted nature.
The best way for muscle growth, per Vincent
ADVERTISEMENT
Article continues below this ad
But does this mean intermittent fasting is without merit? Far from it. Vincent is quick to point out, "There are many other benefits to intermittent fasting, but when it comes to muscle growth, it is not very beneficial." This highlights the essence of personalizing diet strategies in alignment with individual fitness goals.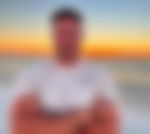 So, what's Vincent's advice for those keen on muscle augmentation? Firstly, he simplifies it: "What I recommend is to just do three regular meals throughout the day." Additionally, complementing this with "maybe two protein shakes per day" ensures a consistent protein supply conducive to muscle growth.
ADVERTISEMENT
Article continues below this ad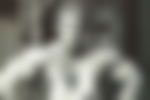 60-Year-Old Bodybuilding Legend Busts "One Big Myth" Among Young Bodybuilders
That "Pi*s" Him Off
The overarching message is unmistakable. Whether you're eyeing weight loss, cognitive clarity, or muscle development, the dietary approach should be tailored. For muscle enthusiasts, it seems that consistent protein intake throughout the day is the secret sauce. With experts like Jay Vincent elucidating these nuances, achieving optimal fitness is becoming a more informed journey.
Providing feedback will help us make your experience better.
Enjoyed Your Read? Let us know how likely you are to recommend EssentiallySports to your friends!