Arnold Schwarzenegger is not just any bodybuilder. He has earned respect and won millions of hearts in probably every professional spectrum of his career. Be it bodybuilding, acting in movies, or being there for the citizens and representing them as a political figure, Arnie has arguably done his best in every respect. Thus, when he did something that was considered commendable by people, former President George W. H. Bush honored him.
America's Favorite Video Today
Arnold Schwarzenegger has won seven Mr. Olympia titles. But that's not all he has acquired. Arnold's quality of treating everyone equally and taking the initiative to help those in need is something unique. For that, he received one of the most prestigious honors for his conduct.
Arnold Schwarzenegger received the honor from former President
ADVERTISEMENT
Article continues below this ad
In his latest interview with The 92nd Street Y, New York, Arnold Schwarzenegger reflected on his memory lane and mentioned the moments when he felt America had given him a lot, and in return, he must contribute something else as well. He thus stated, "I remember I started up with Special Olympics to become a trainer. I used what my talent was, which was, that I knew about training. So, I trained special Olympians. And help them to start with powerlifting."
Furthermore, Arnold Schwarzenegger also pointed out that the initiative he took did not restrict itself only to America; it became a worldwide practice, which brought him much success in his initiative. He remarked, "Because of that work that I did, President Bush asked me to become the chairman of the President's Council on Physical Fitness." He was honored with the position, and he later traveled in all 50 states and promoted health and fitness among youngsters.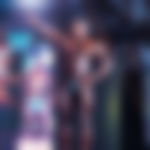 As English Bodybuilder Misses Olympia Due to VISA Issues, American Legend
Reflects on Their Privilege: "It Just Su*ks… We Have It So Easy Because We Live
Here"
In his new book, Arnold Schwarzenegger has talked about some of his insights and thought processes that no one knew before. As he talked about his career in different fields, he revealed something unexpected.
Politics was Schwarzenegger's favorite professional field, as it gave him an opportunity to serve people
ADVERTISEMENT
Article continues below this ad
Largely known as a bodybuilder, it is only expected that for Arnold Schwarzenegger, bodybuilding is the most favorite part of his life. Although he had equal fame in the entertainment world and in the political sphere, he chose a favorite. Among other things in his book, "Be Useful," Schwarzenegger has also reflected on his preferences. The ranking of his occupations, shockingly, left bodybuilding behind, something he chose to enter later in life.
Watch This Story: From Young Age to Becoming a Beast, Bodybuilding Legend Arnold Schwarzenegger's Insane Transformation
Arnie had different opinions when it came to his profession. He talked about how all the other aspects had taught him so much, but nothing has been as informative as politics. He remarked, "It was an opportunity to soak up all this information about the way our society runs". He revealed that he liked politics because he could serve people and help them out. Some of his other acts, such as training the special Olympians, have previously attested to those intentions.
ADVERTISEMENT
Article continues below this ad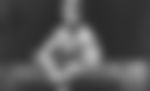 Schwarzenegger's initiative to use his knowledge and help those who are usually overlooked earned him much respect from people around the world. What do you think about Arnold's initiative? Let us know in the comments below.
Providing feedback will help us make your experience better.
Enjoyed Your Read? Let us know how likely you are to recommend EssentiallySports to your friends!