Arnold Schwarzenegger had high hopes from the 1993 film The Last Action Hero. After the massive success of Terminator 2: Judgement (1991), the Hollywood action icon had faith in his unique action film. However, Schwarzenegger became depressed after the film dismally failed. It was James Cameron, who put Arnie back on track with his $100 million film, which earned nearly $400 million.
America's Favorite Video Today
True Lies propelled Arnold Schwarzenegger into superstardom yet again. Arnie felt comfortable in the hand of the filmmaker who started his Hollywood journey with him. This was their third film, and the bodybuilding icon trusted Cameron's vision. Cameron also trusted the dependable Terminator star. However, sometimes, even the veteran actor fumbled. Such was the case when Cameron put Arnie in a scene with Jaime Lee Curtis. Despite memorizing the script, Arnie failed to follow instructions.
Arnold Schwarzenegger messed up
ADVERTISEMENT
Article continues below this ad
In 1994, while the media buzzed with positive reviews of True Lies, Arnold Schwarzenegger kept promoting the film. The seven-time Mr. Olympia appeared on The Howard Stren Show and spoke about his experience of filming Ture Lie. During their chat, the hosts mentioned one of the most talked about scenes from the film where Jaime Lee Curtis's character had to strip.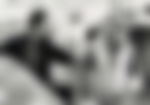 The Predator star said his character, Harry Tasker, pretends to be a Frenchman to trick his wife, Helen Tasker, played by Curtis. Tasker plays a tape-recorded voice message in French while hiding his face and instructs Helen Tasker to start "stripping." However, during filming, Arnold Schwarzenegger had no idea what Cameron had told Curtis to do.
18.4k readers Last 30 min
Schwarzenegger said he wasn't supposed to drop the tape record in the scene. However, "After two minutes of (Curtis) doing this strip, I dropped it naturally," said Arnie. "I was so shocked to see her… because I haven't seen the rehearsal," Schwarzenegger added. However, the 69-year-old got angry at Arnie and screamed.
ADVERTISEMENT
Article continues below this ad
"How many times did it tell you to do exactly what I tell you?" the director asked Arnie. "I didn't say you should drop it," the Titanic director told the Austrian Oak. "I said listen I couldn't help it," Arnie told Cameron after making the mistake. However, Cameron later thought Arnie's genuine reaction was better than his scripted take and left it the final cut.
Providing feedback will help us make your experience better.
Enjoyed Your Read? Let us know how likely you are to recommend EssentiallySports to your friends!
While Cameron's reaction might seem over the top, the 69-year-old doesn't like compromising his vision. Schwarzenegger tried to convince Cameron to allow him to kill people in Terminator 2: Judgment Day. However, the filmmaker didn't budge. Like Ture Lies, his uncompromising vision made Terminator 2 one of Arnie's most successful films. What did you think of Arnie's story about Cmeron's outburst on set? Tell us in the comments.
ADVERTISEMENT
Article continues below this ad
Watch this story | From Arnold Schwarzenegger to Ronnie Coleman Here Are the Top Bodybuilders With the Best Nicknames