Arnold Schwarzenegger is celebrated for his willpower to overcome death-defining obstacles to reach his goals. Despite having a congenital heart condition, the 76-year-old lifted heavy weights and performed deadly stunts on sets. The Austrian Oak underwent multiple heart surgeries but never quit lifting weights at the gym.
America's Favorite Video Today
But the Terminator icon earlier opened up about how a small procedure in 2018 became one of the scariest incidents of his life. In his latest book, Be Useful: Seven Tools for Life, Arnie sheds more insight on the aftermath of the incident.
Arnold Schwarzenegger is not upset with his doctors
ADVERTISEMENT
Article continues below this ad
The 7x Mr. Olympia was born with a defective valve, aortic stenosis, which he learned about in his 30s. In 1997, he underwent heart surgery to replace it. While many believed that Arnold Schwarzenegger's action-hero era ended after the surgery, he stunned the audience with Terminator 3: Rise of the Machines in 2003.
The artificial valve has a life span of 10–12 years, and Schwarzenegger decided to replace it in 2018. But 'minimally invasive' valve replacement surgery ended up in an open-heart surgery because the surgeon operating on Arnie "accidentally blew through my heart wall." But Schwarzenegger never thought of suing the doctors, even after a near-death experience.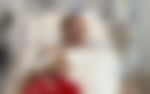 "I don't tell this story very often, but when I do, a lot of people ask me if I sued the doctors for nearly killing me on the table," the 76-year-old wrote in his book. "Beyond the fact that I'd prepared for this possibility, these doctors are only human. They did the best they could. And don't forget, they saved my life! What would be the point of suing them?" he questioned. But what saved Arnie from a near-disaster?
Watch This Story: From Ronnie Coleman to Jay Cutler: Bodybuilding Legends Show Up at Arnold Classic 2022 in Absence of Arnold Schwarzenegger
The Terminator icon's foresight saved him
ADVERTISEMENT
Article continues below this ad
In the book, Schwarzenegger also narrates how Bill Paxton died in the same hospital during a similar procedure a year earlier. So, the bodybuilding icon made sure he persuaded the hospital staff to have an open-heart surgery team while he was undergoing his valve replacement procedure, which eventually saved him.
With Terminator: Dark Fate on cards, the bodybuilding icon was frustrated to undergo open heart surgery for the second time, that too in his seventies. But he learned to walk again and hit the gym within a month. Schwarzenegger did it all with a greatdealt of motivation.
ADVERTISEMENT
Article continues below this ad
Arnold Schwarzenegger worked his way up the ladder by overcoming multiple setbacks. But he never thought of giving up, no matter how hard the situation. His story can ignite a passion for life in anyone. Don't you think so? Let us know in the comments below.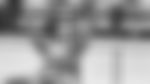 Fumed by His Flexing in Front of Mirror All the Time, Arnold Schwarzenegger's
Father Gave Him an Alternate Solution to Building Muscles: "Woman Is 80-Yo, She
Can't Do It Herself"
Providing feedback will help us make your experience better.
Enjoyed Your Read? Let us know how likely you are to recommend EssentiallySports to your friends!