It's not always wise to train for a really long time. In many instances, the phrase 'less is more' holds great importance. As bodybuilding veterans like Mike Mentzer and Dorian Yates also preached during their careers, muscle hypertrophy does not require as many sets as many people might believe. Talking along the same lines, seven times Mr. Olympia Arnold Schwarzenegger made an exciting revelation recently.
America's Favorite Video Today
Despite his retirement from the sport, Schwarzenegger has been active in the fitness sphere. In his daily newsletter, 'Arnold's Pump Club,' Schwarzenegger regularly posts content related to fitness and bodybuilding in an attempt to help his 550,000+ strong 'villagers.' Just a short while ago, he educated his audience about how a little bit of exercise can help prevent cancer. And in the most recent edition of the newsletter, he educated his audience about the bare minimum efforts required to gain strength and muscle.
Arnold Schwarzenegger discloses the minimum number of sets for muscle hypertrophy
ADVERTISEMENT
Article continues below this ad
Many fitness enthusiasts and serious lifters often feel demotivated and disheartened if they miss a workout or are unable to train for a few days due to other commitments. However, shedding light on the same, Schwarzenegger revealed in his newsletter that training for as little as 20 minutes, or doing "4 to 6 sets per muscle group per week is enough to help you gain significant strength and muscle." However, he further stated that this is only true for the initial years. After the first or second year, investing more time would yield better results.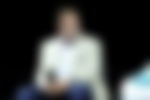 Explaining further, Schwarzenegger wrote, "If you're having a difficult week or miss a few workouts, it's another reminder that a little intense effort can take you a long way." Adding to this, he also stated, "The path to health is not paved in extremes; it's built by consistent behaviors, good routines, and progressively challenging yourself to improve over time."
73.5k readers Last 30 min
Apart from talking about training, Schwarzenegger also uses his newsletter to spread knowledge about nutrition and recovery. A short while ago, he gave insights into how adding an extra hour of rest can help lifters. Let's take a look.
Watch This Story: From Ronnie Coleman to Jay Cutler: Bodybuilding Legends Show Up at Arnold Classic 2022 in Absence of Arnold Schwarzenegger
Schwarzenegger's one-hour fix to enhance health 
ADVERTISEMENT
Article continues below this ad
In an edition of his newsletter from a few months ago, Schwarzenegger revealed that adding just one extra hour of rest can actually lead to reduced hunger as well as a reduction in cravings for sugar and fatty foods. He wrote, "Adding 1-hour of sleep to your day can help support healthier eating habits, reduce hunger, and limit the likelihood that you crave foods that are higher in fat and sugar."
Providing feedback will help us make your experience better.
Enjoyed Your Read? Let us know how likely you are to recommend EssentiallySports to your friends!
Schwarzenegger further revealed that a person who slept for 6.5 hours consumed an average of 270 calories less than usual when they slept for 7.5 hours. Concluding his messages on this topic, Arnie wrote, "This adds to the growing evidence showing how sleep deprivation plays a big role in managing hunger, cravings, and total caloric intake."
ADVERTISEMENT
Article continues below this ad
Doing fewer sets than usual and adding an extra hour of sleep can add up and make a lot of difference in the long run, according to Schwarzenegger. What are your views on the same? Let us know in the comments.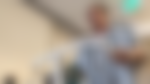 Fighting for His Life, Arnold Schwarzenegger Got a 60% Success Promise from the
Doctor Performing Heart Surgery on Him (Book)