The bodybuilding and fitness community has been mourning the untimely deaths of some of its stalwarts. Some of the biggest names in the bodybuilding community have recently passed away. The tragic demises left fans and fellow bodybuilders in shock and raised serious questions about underlying causes.
America's Favorite Video Today
Jo Lindner aka Joesthetics, Neil Currey, and Justyn Vicky are some of the big names in the bodybuilding community that recently passed away. While the specific reasons for these deaths vary, a disturbing trend emerging from social media, particularly on TikTok, has become a point of concern.
TikTok's disturbing trend
ADVERTISEMENT
Article continues below this ad
The tragic losses of bodybuilders who influence the bodybuilding community act as somber reminders of the very real consequences of these choices. Furthermore, it isn't just about the content's sheer volume; it's about the message it sends. In the UK, users have viewed videos that subtly promote PEDs a staggering 117 million times over the last three years. Young individuals aged 18 to 24 accounted for 89 million of these views. The situation in the US is even more dire.
"If TikTok is unwilling or unable to keep Americans safe, it's time for Congress to take action to ensure these platforms are fully transparent and can be held accountable when they put lives at risk."

Our CEO @Imi_Ahmed on our new report. pic.twitter.com/axqgL2KUbG

— Center for Countering Digital Hate (@CCDHate) September 28, 2023
Over a three-year span, such content was viewed 587 million times in the country. With a substantial 420 million views coming from users in the 18 to 24 age bracket. While TikTok's community guidelines strictly prohibit the promotion or display of recreational drug use, crafty content creators have found ways around these rules. By using codewords and suggestive language, they manage to evade the platform's algorithms, bringing such content to the screens of millions.
183.6k readers Last 30 min
"That's What Happens When You Abuse Steroids": Man Who Busted Liver King
Analyzes 5x ADCC World Champion's Drastic Physique Damage
Even more worryingly, some influencers are capitalizing on this trend. With a combined following of 1.8 million, they promote these dangerous substances, often partnering with dubious online entities that sell them, in return for hefty commissions.
ADVERTISEMENT
Article continues below this ad
The dangers and the pressure
This reveals that there's a gap in the rules, and it shows how hard young bodybuilders are pushing themselves. Wanting to look 'perfect', pushed by what they see online, can make some people take risky shortcuts.
Providing feedback will help us make your experience better.
Enjoyed Your Read? Let us know how likely you are to recommend EssentiallySports to your friends!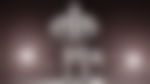 ADVERTISEMENT
Article continues below this ad
Research from Centre for Countering Digital Hate shows that many of these videos play down the dangers. Some even brush off worries, saying things like, "just tell your parents they are vitamins."It's worrying to see a link between misleading TikTok videos and the sad loss of big names in bodybuilding. Do you think we need tighter rules on such platforms? Will that help in keeping youngsters safe? Let us know in the comments below.
Watch this story: "Biggest Crybaby in Human History": Fitness world brutally roasts a Man failing at 675pound deadlift after using numerous equipment