Recent discussions on the Prime Time Muscle show on Olympia TV delved into the sensitive topic of America's battle with obesity and fitness. It offers a bold and unvarnished perspective on the issue. An unexpected topic made waves, drawing attention far beyond just the bodybuilding community.
America's Favorite Video Today
Terrick El Guindy, undoubtedly a prominent figure in the world of muscle and fitness, not only holds the esteemed position of being a judge for Mr. Olympia but also possesses a keen insight into health concerns. Recently, he took it upon himself to explicitly address the prevalent issue of obesity in America. Moreover, he emphasized the significance of the problem, thereby urging those affected to proactively seek medical advice.
The bodybuilding paradox: Where fitness meets perception
ADVERTISEMENT
Article continues below this ad
El Guindy's statement was direct. "If you want to look good just go to Disney, you'll look fly, man… America has a problem with obesity and I'm telling you, go see a doctor". His words emphasize the importance of health and fitness, suggesting that while appearances at places like Disney might be deceiving, the reality of obesity cannot be overlooked.
Drawing attention to the paradox of the bodybuilding realm, El Guindy noted that even those in top physical condition often grapple with self-image issues. "In the bodybuilding world, everybody's paranoid about how they look. You see some of the best-looking people, and they're like 'Oh my God, I look horrible'". Moreover, highlighting the often unrealistic standards of the industry, he recalled instances of well-built individuals hesitating to be photographed for Olympia news, concerned about perceived imperfections.
16.6k readers Last 30 min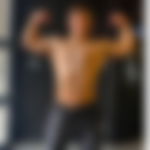 Unstoppable: Bodybuilder With Down Syndrome Stuns the World at Arnold Classic
2023
It's an irony when those at the peak of physical fitness can still be harshly critical of their own bodies. Yet, amidst this self-imposed critique, the conversation took a more positive twist as the show discussed the commendable approach of Jay Cutler, a renowned figure in the bodybuilding industry.
Terrick El Guindy: Embracing age and physique
ADVERTISEMENT
Article continues below this ad
El Guindy, emphasized Jay Cutler, embracing one's age and physique. Jay Cutler, a titan in the bodybuilding industry, has made a powerful statement. However, his evolving physique and unapologetic acceptance of age. He's reminding everyone that embracing one's natural progression is as significant as the numerous titles one might achieve.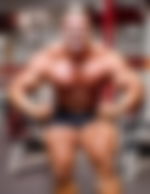 No, this isn't the Jay Cutler who dominated stages in 2009. In his 50s, is redefining what it means to age gracefully in a domain that often equates youth with success. His current disposition communicates an important message: age is not a limitation, but a badge of honor.
ADVERTISEMENT
Article continues below this ad
Watch This Story: From Young Age to Becoming a Beast Bodybuilding Legend Arnold Schwarzenegger's Insane Transformation
Amidst this backdrop, Terrick El Guindy's raw and unfiltered remarks on obesity have stirred the pot. While some may see his comments as audacious, the underlying sentiment resonates with many. It's an earnest call to action—a push towards genuine health, well-being, and a harmonious relationship with one's body, free from the shackles of societal and industry-imposed pressures.
Providing feedback will help us make your experience better.
Enjoyed Your Read? Let us know how likely you are to recommend EssentiallySports to your friends!