Gyms are temples of fitness that allow people to sustain a healthy lifestyle. With the advent of social media, gym-goers started filming and posting their workout regimes online to impress their followers. While the morale boost from the appreciation by the online gym community is real, often influencers risk their lives to impress their followers. 
America's Favorite Video Today
Recently, the IFBB Pro coach Greg Doucette shared a near-disaster gym video on Instagram that caught the attention of renowned American neuroscientist and podcaster Andrew David Huberman.
The Neuroscientist calls out the gym-goer after an epic gym fail
ADVERTISEMENT
Article continues below this ad
Lifting weights to build a physique has been on the rise recently. While a few do it for healthy living, others walk on the path of ego-lifting. Experimenting with heavy weights without proper precautions can be detrimental to life. In some cases, a gym accident can cause death, and other times, it leaves a person handicapped for life. 
So, while trying to squat or bench press heavy weights, it is essential to do so under the supervision of a trainer or to have a spotter for assistance. A recent clip shared by Doucette reflects a gym-goer squatting tremendous weights with no spotter around. While he was completing a rep, the fitness freak succumbed to the heavyweights and collapsed under the bar.
Watch This Story: "Bible of Bodybuilding"–7x Mr. Olympia Arnold Schwarzenegger Once Explained the Book that Got Him Into Bodybuilding
"He had at least two more in him! But can we get a friggin' spotter and safety rack please!" the IFBB Pro pleaded in the caption. While Huberman noted in the comments, "Dangerously wrong interpretation of "train to absolute failure." Earlier, a young bodybuilder lost his life during a gym accident.
died at 33 while training at the gym
ADVERTISEMENT
Article continues below this ad
The bodybuilding world revolves around training rituals at the gym. It is believed that lifting heavy weights can help in building great muscles. But the heavyweight duties at the gym can go wrong at times. Only proper precautions can save bodybuilders from dying young at the gym. Justyn Vicky died in July after 450 lbs squat broke his neck despite having a spotter in place.

"When 450 pounds comes down on the back of your head and your neck snaps forward, you basically snap your spine, and you're done, that's it! Over!" Dave Palumbo cried after witnessing the easily preventable disaster. The incident left the entire gym community devastated.
ADVERTISEMENT
Article continues below this ad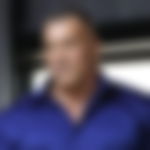 Milos Sarcev Rallies Bodybuilding Community To Pray for Bodybuilder on the Verge
of Missing Out Mr. Olympia Due to Visa Issues Second Time in a Row
While lifting reasonable weights can add to one's life span, ego lifting can end life very soon. So, gymgoers should be cautious of their training values at the gym. Don't you agree? Let us know in the comments below.
Providing feedback will help us make your experience better.
Enjoyed Your Read? Let us know how likely you are to recommend EssentiallySports to your friends!