A young man from Austria who saw the ravages of war decided to change his life. He came to the USA without any knowledge of English or the lifestyle of the country and created a name for himself. Today, he helps other people with knowledge from his own experience in life, whether it is by becoming a governor or by writing newsletters and books. Seven-time Mr. Olympia champion Arnold Schwarzenegger has always shared his wisdom through books and his daily newsletter, Arnold's Pump Club. His village of more than 600,000 people gets genuine and research-based information about food, exercise, and life from him.
America's Favorite Video Today
The 76-year-old never gives any information without a scientific basis, and this time as well. He talked about a superfood that people know about but neglect. Let's see how that superfood can help in getting a healthy body.
Arnold Schwarzenegger advocates for a very basic food ingredient
ADVERTISEMENT
Article continues below this ad
In his recent edition of his newsletter, he talks about adding more fiber to the diet, which can lower the risk of catching a lot of diseases, including cancer and cardiovascular problems. Such a basic food nutrient as fiber can also reduce obesity and diabetes, but people often forget to include it in their daily food intake. He mentions that "Adding more fiber to your diet can help lower the risk of obesity, diabetes, cancer, and cardiovascular disease."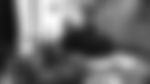 The Austrian Oak gives a citation of 185 different studies that have investigated the relationship between carbohydrates and the improvement of human health. All the research studies have found that fiber can help with heart health. This is because it helps lower "LDL cholesterol, which is associated with many cardiovascular issues. But that's not all. Fiber is connected with lower blood pressure, blood sugar, and improved insulin sensitivity. If that wasn't enough, it also assists with appetite control and supports better gut health."
Fiber is needed for everyone, and depending on gender and age, people need 25 to 50 grams of fiber per day. However, according to the newsletter, research has shown that 9% of women and 3% of men do not eat the required amount of fiber in their diet.
Watch This Story: Not Going to Wash Another Guy Underwear 72-Year-Old-Arnold Schwarzenegger Denied Marriage Plans With 28 Years Younger Girlfriend- Here's Why
Arnie also suggested enjoyable foods that contain fiber. He said, "If you want to boost your fiber, start with options you might enjoy, such as whole wheat bread or pasta, oatmeal, popcorn, berries, edamame, lentils, beans, nuts, avocados, seeds, or lentils. Or, you can do it like the Pump team and just toss in a scoop or two of psyllium husk into a protein shake." The Austrian Oak gives research information and advice about nutritious food, but he also does not forget to talk about the foods that maintain our guilty pleasure.
Arnold Schwarzenegger talks about ice cream
ADVERTISEMENT
Article continues below this ad
The Terminator star gives good news for all the foodies who love to eat but also want to balance their fitness. There is always guilt associated with high-calorie snacks when it comes to fitness enthusiasts, and they often resist having their favorite food, fearing that it might increase calories in their system. However, Arnold gave a good solution to this problem.
He recently wrote in his newsletter that "slowing down and taking longer to enjoy your meal will naturally help you eat less." He discussed an ice cream test researchers had conducted on people to support his arguments. The experiment included a sample of people having ice cream within a bracket for 5 to 30 minutes and found that people who eat slowly trigger the hormones PYY and GLP-1. These hormones help the body feel saturated for a long time. The research also indicated that slow eaters are 42% less prone to obesity. So ultimately, it is not the food that we have to eradicate but just the speed of consumption.
ADVERTISEMENT
Article continues below this ad
What do you think about the diverse advice that Arnie gives in his free newsletter? Have you subscribed to his newsletter yet? Tell us in the comments below.
Providing feedback will help us make your experience better.
Enjoyed Your Read? Let us know how likely you are to recommend EssentiallySports to your friends!