In the world of bodybuilding, there have been many great athletes, but some are considered legends who achieved amazing things. One of these legends is a 61-year-old athlete. He won the Mr. Olympia title six times in a row. Dorian Yates, also known as "Mass Monster", was among the early successful in competitive bodybuilding. He had both immense size and remarkable leanness, which helped him win six consecutive Mr. Olympia titles in the 1990s.
America's Favorite Video Today
Even though Dorian Yates retired from competing more than two decades ago, he's still in fantastic shape and remains an influential figure in the world of bodybuilding. He recently talked about his 14-year journey to success.
14 years' journey of Dorian Yates
ADVERTISEMENT
Article continues below this ad
Dorian Yates recently shared a picture on his Instagram. He said, "In the 1980s and 90s especially, Temple Gym portrayed an atmosphere that would almost force anyone into believing that something special was stirring in the basement gym set in the heart of Birmingham."
He said, "As a student devoted to learning the art of bodybuilding, and how it is possible to craft and sculpt the human physique in such a way that it would shock, but yet perhaps mesmerise an audience, I spent 14 years of my life perfecting each aspect of my career to become the number one bodybuilder in the world."
As a young kid, Dorian Yates faced legal trouble and spent time in a detention center. But he had a turning point. He got deeply into working out and lifting weights. He realized he had great potential in bodybuilding. In 1984, he entered his first competition, and by 1990, he turned pro.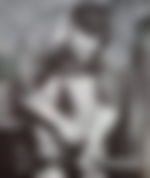 "You Don't Age": 61-YO Legend Still Performing His Exercises With Utmost
Precision Commands Unprecedented Respect From Bodybuilding World
In the 1990s, Dorian Yates dominated the bodybuilding world. He won the prestigious Mr. Olympia title six times in a row from 1992 to 1997, retiring as an undefeated champion. In total, he achieved an impressive record of 15 major contest wins and two second-place finishes. From 1992 until his retirement in 1997, he claimed victory in every competition he entered.
Apart from his bodybuilding career, he owns Temple Gym in Birmingham, where he worked out during his professional years. He also built his line of supplements called DY Nutrition and made various training DVDs. Additionally, he authored an autobiography and a training guide. Dorian Yates spent 14 years learning bodybuilding. He said, "Each contest was a learning curve." Yates had a special way of training. Yates, like many bodybuilders, didn't do the same workout forever. He changed things up to stay motivated and keep getting better.
Mass Monster's way of training
Dorian's way of training was straightforward. What made The Shadow special was his love for High-Intensity Training (HIT). It meant shorter but super intense workouts, not like the usual bodybuilding routines. High-intensity training (HIT) focuses on intensity, not how long you exercise. Building strength and muscle comes from working really hard, not working for a long time. Once you've given your all, doing more actually uses up your recovery energy and slows your progress.
ADVERTISEMENT
Article continues below this ad
Yates used to work out until he couldn't do any more reps, and he did just a few sets for each exercise. Training to fail in HIT means pushing yourself until you can't do another rep. These shorter workouts meant he spent less time at the gym and had more time to rest and recover. This training style might not be for everyone, but it worked great for Yates.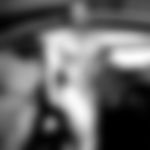 This took him from living in a regular neighborhood in the UK to becoming a top bodybuilder. He said, "After winning my first Mr. Olympia, each year I would emerge from the depths of Temple Gym and dare once again to battle against the best in the world to retain my crown."
ADVERTISEMENT
Article continues below this ad
He went through many tough times and had lots of challenges. But during one of his toughest moments, he made a promise to himself that he would achieve something in his life. At that time, he had no idea how deep he would get into the world of bodybuilding. He added, "'From the Shadow' is my official biography where I lay everything bare." What are your thoughts on Dorian's Journey, share it in the comments section below.
Watch this Story: Bodybuilder who pioneered mass monster era once turned down a quarter million dollars to come to WWE and later won 6 Mr Olympia trophies
Providing feedback will help us make your experience better.
Enjoyed Your Read? Let us know how likely you are to recommend EssentiallySports to your friends!