The fitness world can be one of the toughest roads to take for any individual. However, what is essentially common to every individual is to maintain a healthy body even after they grow old. A fitness expert has now provided the community with a new method to help them when they age, ensuring that no harm comes out of unforeseen incidents.
America's Favorite Video Today
Peter Attia, a Canadian physician, is now a famous fitness influencer. His Instagram posts always intend to help the bodybuilders understand their faults and positives better. As Attia brings up brutal circumstances that can be a potential life threat, he also provides a possible way out.
Peter Attia's take on accidents happening after the age of 65
ADVERTISEMENT
Article continues below this ad
In a video posted by @worldofwisdomx, Peter Attia is featured. In the video, Attia stated the percentages of someone dying if they break their femur. He remarked, "Once you hit the age of 65, if you fall, which is pretty likely, and you break your hip, or your femur… there's a 15% to 30% chance you'll be dead within the next twelve months."
It is widely noticed how the broken femur – the longest bone in the leg – can, in fact, lead to a possible death. This occurs due to severe complications in the area, which in turn causes blood clots, infection, as well as pneumonia.
75.1k readers Last 30 min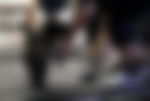 50-Year-Old MD Known for His Expertise in Researching Longevity Unveils a
Mind-Boggling Fact About Correlation of Muscles and Diabetes
The Canadian Physician not only brought up the problems that senior citizens might face, but he also proposed a viable solution.
Peter Attia's recommendation to live longer
ADVERTISEMENT
Article continues below this ad
In the video, Attia pronounced the positive effects of muscle mass. Right after he addressed how a broken femur can lead to death, he immediately put forward his case. He stated, "That's why muscle mass matters so much." Even the @worldofwisdomx agrees with him and they wrote in the caption accompanying the post, "Muscle mass prevents you from becoming fragile as you age 💪".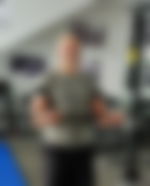 Providing feedback will help us make your experience better.
Enjoyed Your Read? Let us know how likely you are to recommend EssentiallySports to your friends!
It is quite essential to live a fit and long life. Having specific fitness goals can still vary from person to person, but a healthy life is something that everyone desires. Thus, Peter Attia's suggestion of building one's muscle mass might actually help out in the long run. What do you think of Muscle Mass build-up? Do you believe in its possible benefits? Let us know in the comments below.
ADVERTISEMENT
Article continues below this ad
Watch This Story: From Ronnie Coleman's Dominance to Arnold Schwarzenegger's 1980 Comeback- Here Are the Top Bodybuilding Moments